BOXES FOR PVC SHUTTERS IN SAVONA
Articolo 27 solutions to complete locking systems for your home
FIND OUT MORE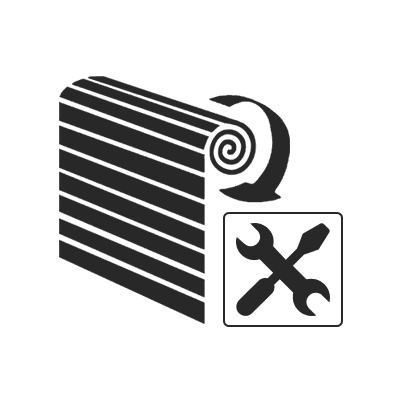 3 PVC ROLLING BOXES 
The boxes for PVC shutters, available for Savona, Imperia and southern Piedmont, are an essential element of any window or door. In addition to containing the roller shutter mechanism, they protect your room by isolating you from possible drafts.
 The Articolo 27 roller shutter box, available in hundreds of colors, guarantees high levels of performance and insulation both in the case of the replacement of old doors and windows and in the case of new homes.
BIN ROLAPLUS AND BORA
Innovative from a technical and aesthetic point of view, the ROLAPLUS box is the result of a new way of understanding the protection and darkening functions.
BORA, on the other hand, is especially ideal for renovations of old bins of any type and also for new constructions equipped with a cover.
The Bora profile system for box is suitable for containing roller shutters of considerable bulk and variable dimensions.
The roller shutter can also be operated with a winch and motor and belt and can be supplied in one piece with transparent closures.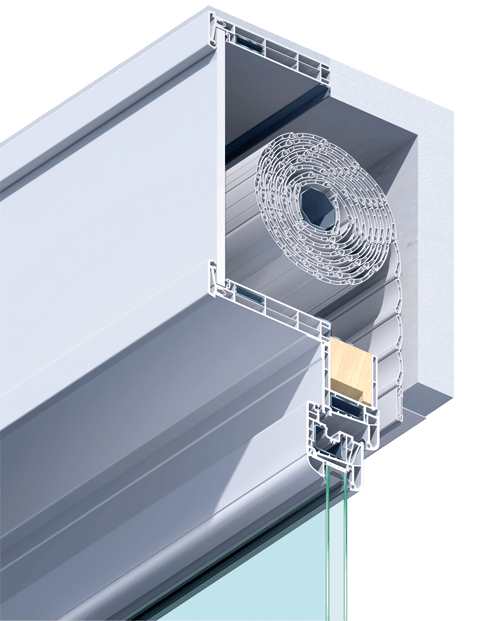 TECHNICAL INFORMATION
ROLAPLUS SYSTEM
► Box for roller shutter with integral closure, no external veil is required.
► Various types of manual and motor drive.
► Suitable for new constructions and renovations.
► Easy and quick installation.
► K value 0.53 W / (m2K).
► Acoustic insulation 38 dB according to DIN 52210 Part 3.
► Contains roll-up curtains up to 183 mm in diameter.
BORA SYSTEM
► Roller cover box of variable dimensions suitable to contain also large size roller shutters.
► Use in new constructions on wall spaces equipped with a veil.
► Suitable for the renovation of pre-existing bins of any type.
► Various types of manual and motor drive.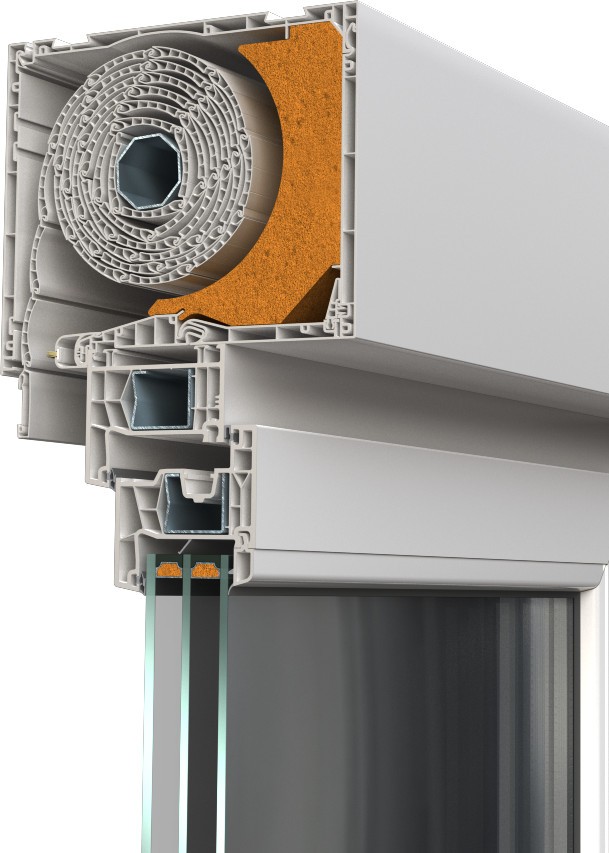 VARINOVA BOX ALSO WITH MOSQUITO NET
Technically and aesthetically innovative, the VariNova box is the result of a new way of interpreting the functions of mosquito net and protection in a single product, thus solving the issue of the encumbrance caused by two separate elements.
We have a wide range of products to offer you: from the banal roller shutter to mosquito nets for roller shutters.
It fits perfectly in new constructions, as well as in renovations and renovations, is characterized by excellent performance, is easy to install and is perfectly combined with both KÖMMERLING windows and other systems in PVC, wood or aluminum.
TECHNICAL INFORMATION
► box for roller shutter with integral closure that does not require an external veil.
► both manual and motor operated.
► suitable for both renovations and new buildings.
► easy and quick to install.
► Usb value 0.81 W / (m2K)
► sound insulation Rw 44 dB according to DIN EN ISO 140
► contains roll-up curtains up to 198 mm in diameter (GR4)
BOOK AN INSPECTION
One of our technicians will provide a free consultation and propose you the solution that best suits your needs
Sede amministrativa: Via Paleocapa 15 –  Savona
Sede produttiva: Via Valle Armea 144 – Sanremo


CONTACT ARTICOLO 27
PVC windows and solutions for your home
FOR INFORMATION:
E-mail address: info@ Articolo27.it: info@articolo27.it
Landline phone: +39 019 80 69 30 From 9 to 12:30